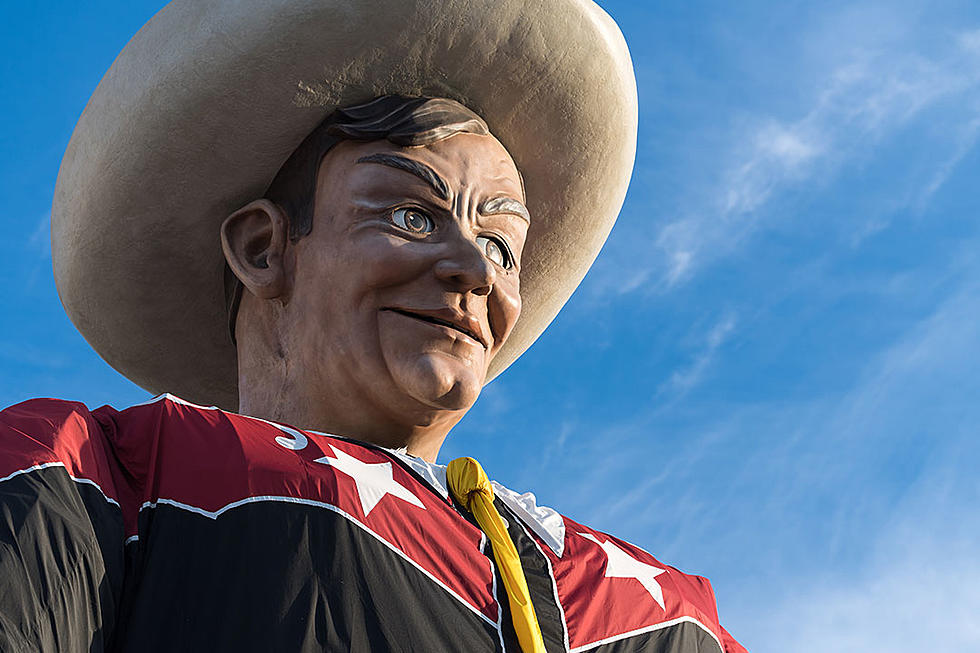 State Fair of Texas Seeks Out Unique Small Businesses for 2022
Big Tex - bigtex.com
The State Fair of Texas is pumped about the upcoming fair season, one of the reasons is... New Food Vendors. The 2022 food and beverage concessionaire application and the 2022 commercial exhibits application are now available online. 
State Fair of Texas isn't just rides and music, it's also made up of a vast collection of small businesses, almost 80 concessionaires, and more than 200 exhibitors decent on the fairgrounds each year to do one Big Thing, celebrate all things Texan by offering quality products for fairgoers. The Fair is always looking to diversify and expand what is offered to fair-goers by adding new businesses to the annual lineup. Do you have a small, unique business with previous experience of serving the masses, the State Fair of Texas just might be looking for you! Applications are currently open at BigTex.com.
Big Ideas!
Do you have something or an idea for something, that's never been fried or tried before? Maybe a new way to fry it that nobody has tasted before? Or a great new fair food idea, period. Then maybe you need to apply to be a vendor at the Fair.
It's not easy, as around 2 million people in 24 days will attend the Fair this year, that's a lot of mouths to feed. The State Fair of Texas is known worldwide as the Fried Food Capital of the World, if you can eat it, they can fry it, and probably already have! Applicants must have large event experience. They do encourage all qualified small businesses to apply for consideration at BigTex.com/ConcessionsApp through March 31, 2022.
Once a business is selected as a State Fair of Texas concessionaire, they are welcomed into a family unlike any they've ever experienced before with tons of advice, help, feedback, and support along the way. After a vendor has successfully completed their first State Fair, they are invited back for the next one, plus they are now eligible for the highly coveted Big Tex Choice Awards food competition. Sorry, new vendors are not eligible for the Awards competition in their inaugural year, they are eligible to be featured in all the State Fair's "new foods" communications though.
Your State Fair is home to approximately 400,000 square feet of indoor and outdoor commercial exhibit space, a perfect destination to increase a business' product sales and awareness, generate sales leads, drive in-store traffic, and interact with thousands of potential customers. With hundreds of things to shop for, fairgoers love to explore the Fair's commercial exhibits and find the latest and greatest treasures – some even leave with their holiday shopping completed. The State Fair of Texas is looking for exceptional businesses who can add an appealing new product or service to our roster for 2022 but space fills up quickly. So, although the application for new exhibitors is open until September 1, you are encouraged to apply as soon as possible at BigTex.com/Exhibitors.
Head to BigTex.com/GetInvolved to start your application today or share it with an entrepreneurial friend.
10 Things You Didn't Know Come From Texas
LOOK: 50 famous memes and what they mean
With the infinite number of memes scattered across the internet, it's hard to keep track. Just when you've grasped the meaning of one hilarious meme, it has already become old news and replaced by something equally as enigmatic. Online forums like Tumblr, Twitter, 4chan, and Reddit are responsible for a majority of meme infections, and with the constant posting and sharing, finding the source of an original meme is easier said than done. Stacker hunted through internet resources, pop culture publications, and databases like
Know Your Meme
to find 50 different memes and what they mean. While the almost self-replicating nature of these vague symbols can get exhausting, memes in their essence can also bring people closer together—as long as they have internet access.
More From Good Time Oldies 107.5