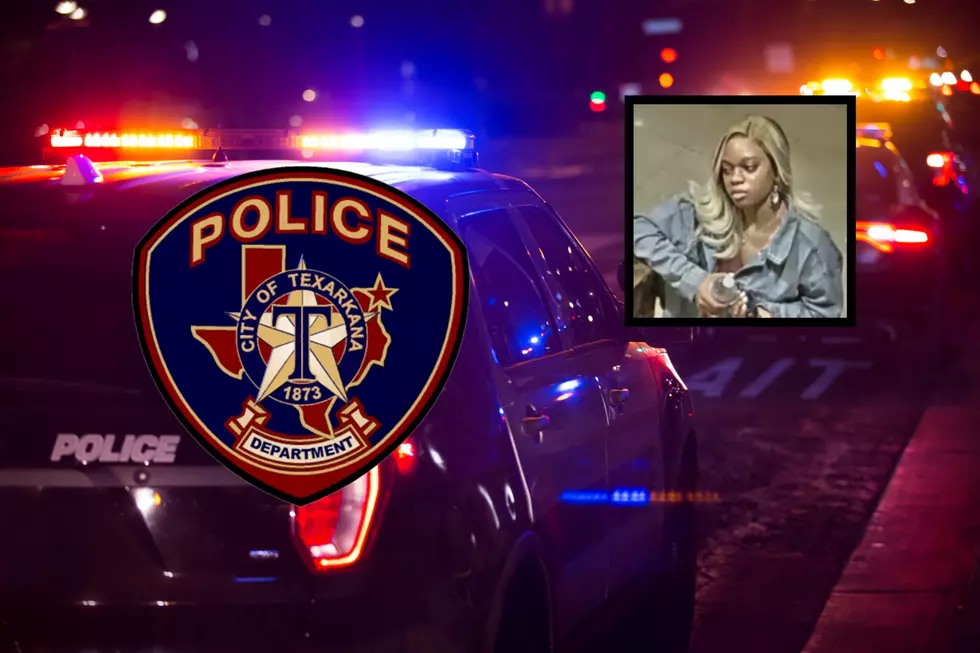 Update: Texarkana Police Are Looking for This Woman, Have You Seen Her?
TTPD, Canva
Update:
According to the TTPD there is no longer a warrant for this woman. The Texarkana Police stated on their Facebook page the fee was paid and the victim no longer wants to press charges,.
TTPD Facebook Page:
 

The victim was paid the $344 that he was owed. He is satisfied and no longer wishes to pursue the charge against Ms. Bastian. The warrant is being recalled, and we are no longer looking for her.

 
---------------------------
December 2, 2022:
Texarkana Texas Police are asking for your help in locating this woman who has a warrant for her arrest.
The Texarkana Texas Police stated on its Facebook page, that a few weeks ago woman took a taxi from a Dallas hotel all the way to Texarkana. When the taxi driver dropped her off at a location on West 16th Street the woman said she was going into the house to get the money for the fare from her grandmother. Unfortunately, she scammed the taxi driver and just disappeared. She never came back with the money she owed the driver which was $344.
TTPD posted on its Facebook page;
 

After waiting for a little while, the driver figured out that he'd been had and called us to help him get his money. Unfortunately, we couldn't find the woman that morning, so the case was forwarded to a detective for follow-up.
Thanks to the work of Detective Jennifer Billingsley she found out who the woman was by contacting the hotel in Dallas and viewing the hotel's severance video.
The woman was identified as 18-year-old Lakyirah Bastian. Police called her several times, and each time she said she would make arrangements to pay the driver, but she didn't. The taxi driver has now pressed charges and there is an arrest warrant out for her.
Have you seen her? Do you know where she is? If you do please call the Texarkana Texas Police at (903) 798-3116.
Wait, What? Outdated Laws In The Great State of Texas
We scoured the interwebs to find some of the silliest laws that are supposedly still on the books in my home State of Texas, and Lordy look what we found:
LOOK: What major laws were passed the year you were born?
Data for this list was acquired from trusted online sources and news outlets. Read on to discover what major law was passed the year you were born and learn its name, the vote count (where relevant), and its impact and significance.
More From Good Time Oldies 107.5