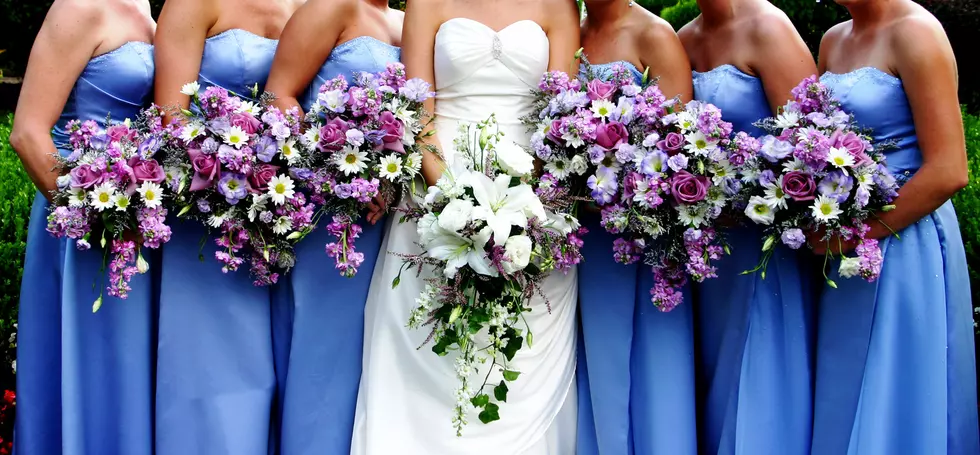 Bride-To-Be's Are You Ready For The Texarkana Bridal Fair 2023?
STUDIObleu
If you're planning a wedding in 2023 then you absolutely cannot miss the 2023 Texarkana Bridal Fair, it's coming up on January 21.
You know "the list," it just keeps growing and growing; caterer, minister, DJ, invitations, photographer, location... it's the most important day of your life but trying to keep it all organized is a real, well, you know.
That's why you need to be at the 2023 Bridal Fair at the Texarkana Convention Center on Saturday, January 21, 2023. Everything you need to create your perfect day is right there in one place.
Just take a look at the list so far:
Dot's Rentals and Sales
Ruth's Flowers
Gracyn Elizabeth Bride
Dillard's
Healthcare Express
Legendary Firearms
Texarkana Magazine
Booths
A Venue For You
Alpha Lit
Captured by Kelsi
Chubby Cheeks Liquor
Dee's Barn & Venue
East Texas Travel
El Chico
Eternal Beauty
Graham Slam Bakery
Hands-on Texarkana/Collins Home
Kacie Kirkland - Farmers Insurance
Memorial Events
Merle Norman Cosmetic Studio & Boutique
Naaman's
PATAcakes Catering Venue & More
Squires Formalwear
Tacos 4 Life
Texarkana Regional Arts and Humanities Council
More vendors are being added all the time.
Speaking of which, if you have a service or product for weddings, here's your chance. Contact Andi Darby at 903-244-4282 or email at andi.darby@townsquaremedia.com for more details about becoming a vendor at the 2023 Texarkana Bridal Fair.
The Deets
Texarkana Bridal Fair 2023
Texarkana Convention Center on Cowhorn Creek
Saturday, January 21, 2023
10 AM - 3 PM
Tickets:
They can be purchased online for $14 in advance or $20 at the door the day of the event.  Kids 12 yrs old & under are Free. VIB Bridal tickets are in limited supply and sell for $40 each, online only.  Click here for advance purchase!
Don't miss this once-a-year event, especially the style show...
2022 Bridal Fair Style Show
2022 Movies That Got a 0 on Rotten Tomatoes
It might be an understatement to say these 2022 releases were not popular with critics...
The Best Movies of 2022
Here are ScreenCrush's picks for the top films of the year.
More From Good Time Oldies 107.5