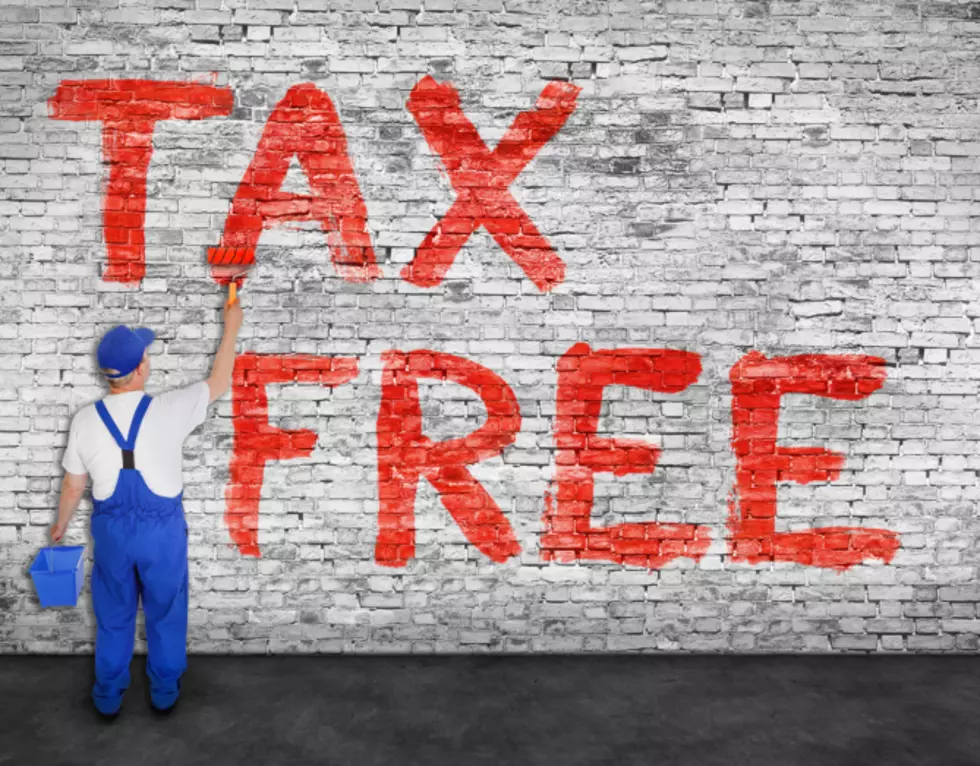 Tax-Free Weekends for Texas and Arkansas Just 3 Weeks Away – Back To School
thumb
That's right, those three dirty words... "back to school" are back, but we're not talking about school itself at the moment, right now we're talking about the Tax-Free sales weekend leading up to back to school.
Usually, the Tax-Free weekends are a week or two apart here in Texarkana, not this year, so mark your calendars for August 7 & 8. There is one difference though, Texas Tax-Free weekend will start on Friday, August 6, and go through Sunday. Arkansas' is on Saturday and Sunday only.
Arkansas
Beginning at 12:01 AM, Saturday, August 7, 2021, and ending at 11:59 PM on Sunday, August 8, 2021, the State of Arkansas will hold its sales tax holiday allowing shoppers the opportunity to purchase certain Electronic Devices, School Supplies, School Art Supplies, School Instructional Materials, and Clothing free of state and local sales or use tax.
Retailers in Arkansas, if you need to know the latest updates, click here. Retailers in the state are required to participate and may not charge tax on items that are legally tax-exempt during the Sales Tax Holiday. Full details available here.
Texas
Texas Tax-Free weekend begins on Friday, August 6, and runs through midnight Sunday, August 8.
Qualifying items can be purchased tax-free from a Texas store or from an online or catalog seller doing business in Texas. In most cases, you do not need to give the seller an exemption certificate to buy qualifying items tax-free.
The sales tax exemption applies only to qualifying items you buy during the sales tax holiday. Items you buy before or after the sales tax holiday do not qualify for an exemption, and there is no tax refund available.
Here's a link for what is taxable and what is exempt. It's a big list, they included just about everything you can think of and just put a T or E to the right of the item. T is for taxable, E is for Exempt.
Happy shopping!
Pac-Man Facts: 40 Easily Digestible Bits of Arcade-Game History
From his arcade-game fame to his own TV show and appearances on all kinds of collectibles, a look back at Pac-Man.
Popular Child Stars From Every Year
Below,
Stacker
sifted through movie databases, film histories, celebrity biographies and digital archives to compile this list of popular pint-sized actors from 1919 through 2021.
More From Good Time Oldies 107.5