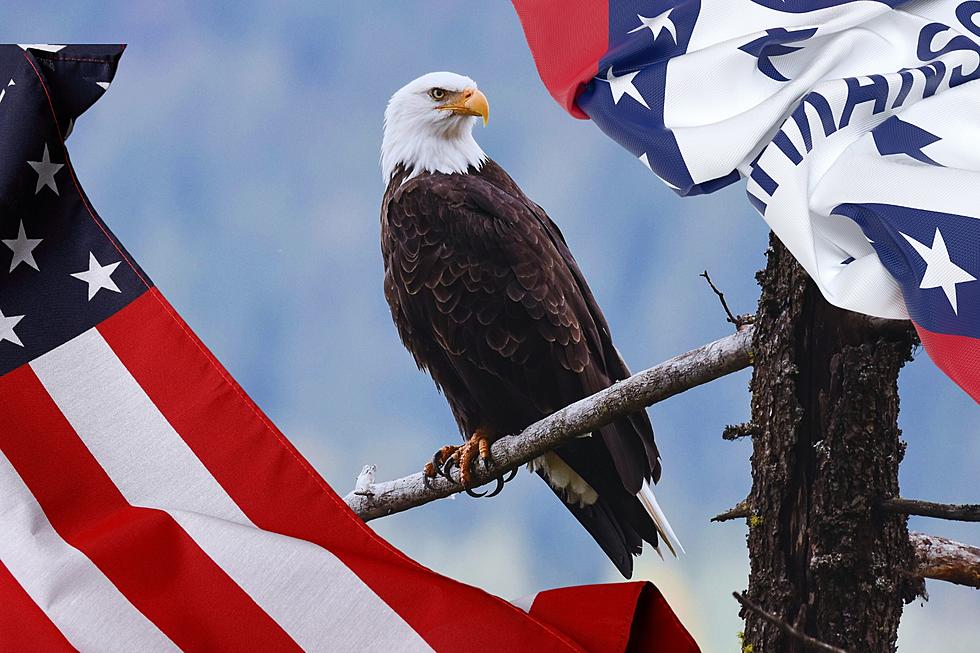 4 Bald Eagles Killed in Arkansas, Officals Need Help & Offer Big Reward
Canva
The bald eagle is our national bird, so when 4 bald eagles are killed in Arkansas authorities want to know who did this and why.
Arkansas Game and Fish Commission is looking for the culprit who did this and the U.S. Fish and Wildlife Service is as well. Four bald eagles were found shot and killed in Marion County Arkansas by Pyatt back on February 13. After an examination, it appears that they were shot sometime between mid-January and mid-February.
The Arkansas Game and Fish Commission posted on its Facebook page that now a reward is being offered:
The U.S. Fish and Wildlife Service is offering a reward of up to $5,000 to anyone providing information leading to the arrest and conviction of the person or persons responsible for shooting four bald eagles near Pyatt in Marion County.
Today the Center for Biological Diversity just added another $10,000 to increase the reward to $15,000.
Close to where the birds were found, there were other animals that had been shot and killed including red-tailed hawks, a white-tailed deer and a domestic dog.
What is the Penalty for Killing a Bald Eagle?
Bald Eagles are federally protected and killing one intentionally could bring a maximum of criminal penalties of a fine up to $250,000 and up to two years in federal prison.
Authorities are asking citizens if they know who might have done this to please contact them. You can call the US Fish and Wildlife Service Office of Law Enforcement in Conway at (501) 513-4470. You can also call the Arkansas Game and Fish Commission at (833) 356-0824 or text your tip to TIP411 (847411).
LOOK: Stunning animal photos from around the world
From grazing Tibetan antelope to migrating monarch butterflies, these 50 photos of wildlife around the world capture the staggering grace of the animal kingdom. The forthcoming gallery runs sequentially from air to land to water, and focuses on birds, land mammals, aquatic life, and insects as they work in pairs or groups, or sometimes all on their own.
LOOK: 30 fascinating facts about sleep in the animal kingdom
More From Good Time Oldies 107.5