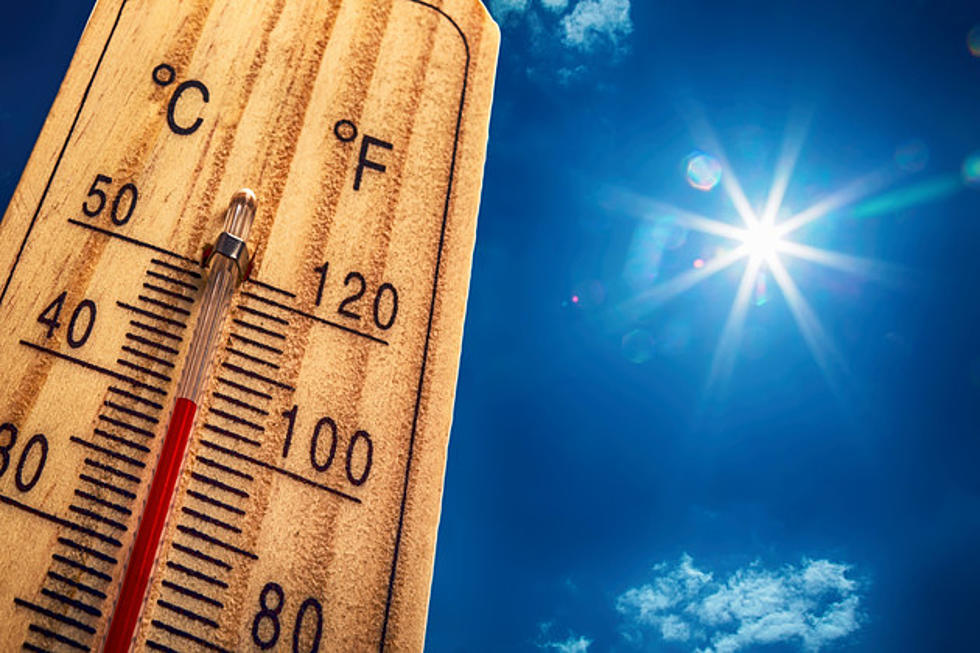 Triple Digit Temperatures Are On The Way This Weekend
MarianVejcik, ThinkStock Images
Well, it looks like summer wants to hang around just a little longer. The forecast for this weekend is calling for temperatures to be at or near 100 all weekend.
The long term forecast is showing above-average temperatures but this is the first weekend in September and the forecast is saying 100-101 all weekend long and it will still be in the upper 90's through next week.
Also, remember these temperatures are in the shade its even hotter in the direct sunlight. This makes it a dangerous situation for people who have to work outside in this kind of weather.
The National Weather Service advises you to wear light-colored light clothing, take numerous breaks in the shade or inside if possible. Also, be sure and drink plenty of water to keep from dehydrating, and possible suffering heat exhaustion or worse heat stroke.
Make sure that outdoor pets have access to shade and cool water to drink. And the number one thing is do not leave a person or a pet inside a vehicle. Temperatures inside a vehicle in temperatures like this can exceed 170 degrees in a matter of a few minutes.
More From Good Time Oldies 107.5