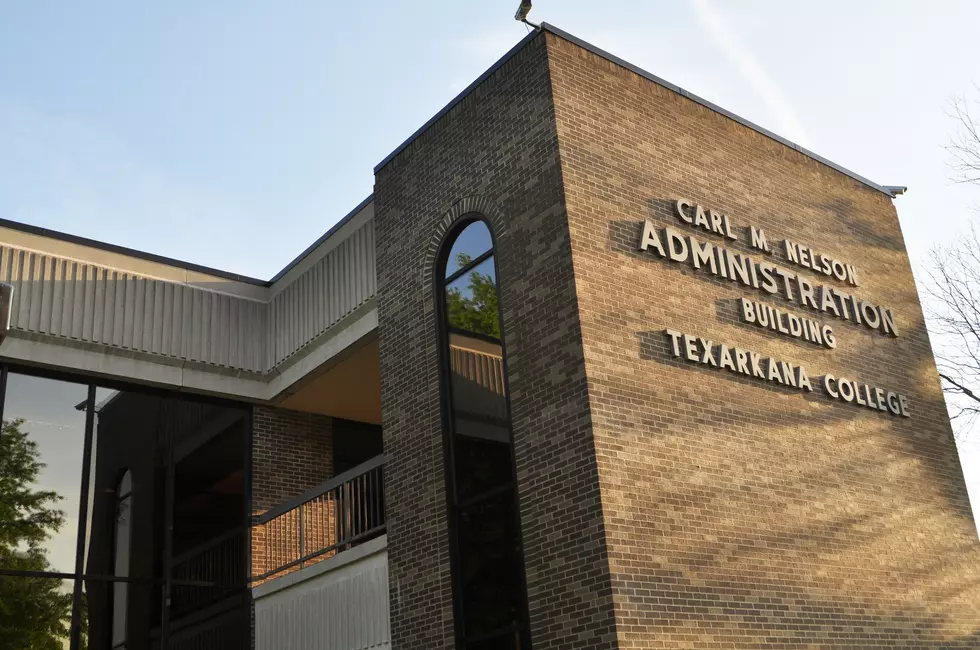 Texarkana College Is #1 In The Great State of Texas!
Texarkana College
Texarkana College Trustees learned at their board meeting Monday that TC has the highest 3-year full-time student graduation rate of all 50 community colleges in Texas. The Texas Higher Education Coordinating Board (THECB) released the information earlier this month as part of an annual statewide accountability report. TC President Dr. Jason Smith said this announcement underscores TC's commitment to the state's 60x30TX strategic plan of 60 percent of Texans ages 25-34 earning a college credential by the year 2030.
"We are so proud to make this official announcement about the success of Texarkana College students," Smith said. "The reports show that TC's student graduation rate is double what the state average is for completion of a degree or certificate within three years."
According to the THECB report, TC's 3-year completion rate is 45.8 percent compared to the state average of 22.8 percent for full-time students who began college in 2015. TC also remains among the top in the state for 4-year and 6-year graduation rates.
"We exceed the state average in time to completion because of our focus on getting students through their degree plan with very few excess credit hours," Smith said. "We are serious about building a prepared and skilled workforce for our community that plays into the future success of our students and our overall regional economy."
Smith said TC faculty and staff serve as advisors and mentors for students to guide them along degree pathways. Dr. Donna McDaniel, TC's VP of Instruction, said degree pathways are part of the institution's strategic plan and underscore TC's core values and beliefs.
"From their very first day at TC, students are encouraged to stay focused on their goal of earning and claiming their college credential," McDaniel said. "Pathways are in place for students to follow that help them maximize their time and resources at TC. Faculty advisors guide students as they make tough decisions about degree plans. Advisors also recommend tutoring and intervention when needed, and they track their students' success every step of the way."
McDaniel said the pathway concept was part of the institution's 2015 Quality Enhancement Plan. Since full implementation of the plan, student completion rates have risen each year.
In other business, Trustees discussed and approved a new lease of the college property known as the College Drive Center, located at 2435 College Drive, to Community Healthcore. In January 2014, TC entered into a five-year lease with Community Healthcore, and the tenant's lease expired in December 2018. Community Healthcore requested to enter into a new lease for three years to continue to occupy the property.
Consideration and a motion to approve TC's 2019/2020 academic year calendar also took place at the meeting. Now approved, the calendar will be viewable on the institution's website located at www.texarkanacollege.edu.
More From Good Time Oldies 107.5