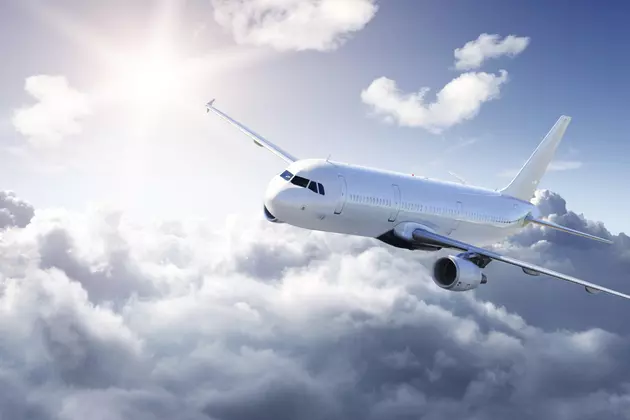 Texarkana Chamber 2018 European Trips Announced Open to Public
ThinkStock
The Texarkana USA Chamber of Commerce has announced that they will be hosting two different Chamber Trips this year and are inviting Chamber members, and family and friends of Chamber members to join them on this once in a lifetime experience.
According to a press release, the first trip that is being offered is the Spotlight on Tuscany departing on November 29, 2018. This nine-day journey includes tours of Montecatini Terme, Florence, Lucca, the Gothic Line, Pisa, Siena and San Gimignano. Visit the "Cradle of the Italian Renaissance", the Museum of Liberation and the Leaning Tower of Pisa. Enjoy visiting a Tuscan winery and cheese farm, learning the background of how it is made before sampling it for yourself. You will also have time to explore on your own in Florence, Siena, Montecatini Terme and San Gimignano. Don't miss this opportunity to experience rolling landscapes, savory wines, delicious food and stunning architecture among Italy's most charming towns.
The second trip that is being offered is the Magical Christmas Markets of Austria and Germany departing on December 1, 2018. On this seven day journey, you will stay in Hotel Innsbruck and explore the mountains of Alpine village of Seefeld, the exciting city of Munich, the historic Salzburg, and Oberammergau- a picture-perfect Bavarian Alpine village. Enjoy venturing by train to Seefeld for a carriage ride and schnapps tasting, and taking part in a panoramic tour in Munich featuring the Marienplatz, the Glockenspiel and Olympic Park. You will have plenty of time to explore quaint village shops and Christmas markets featuring local crafts and traditional food and drinks. Don't miss out on the perfect opportunity to experience the 600-year old holiday tradition of the "Christkindlesmarkt".
There will be an informational presentation for everyone interested in either of these trips on Tuesday, April 17 at 6:00 PM in Levi Hall at Texarkana College- 2500 N Robison Rd, Texarkana, TX.
Space is limited, so act fast. Don't miss out on this opportunity to visit Tuscany or Austria and Germany, exchange ideas with local business representatives, make new friends and build new memories. For more information, please call the Texarkana Chamber of Commerce at 903-792-7191 or email Alyssa Howard at ahoward@texarkana.org.
More From Good Time Oldies 107.5