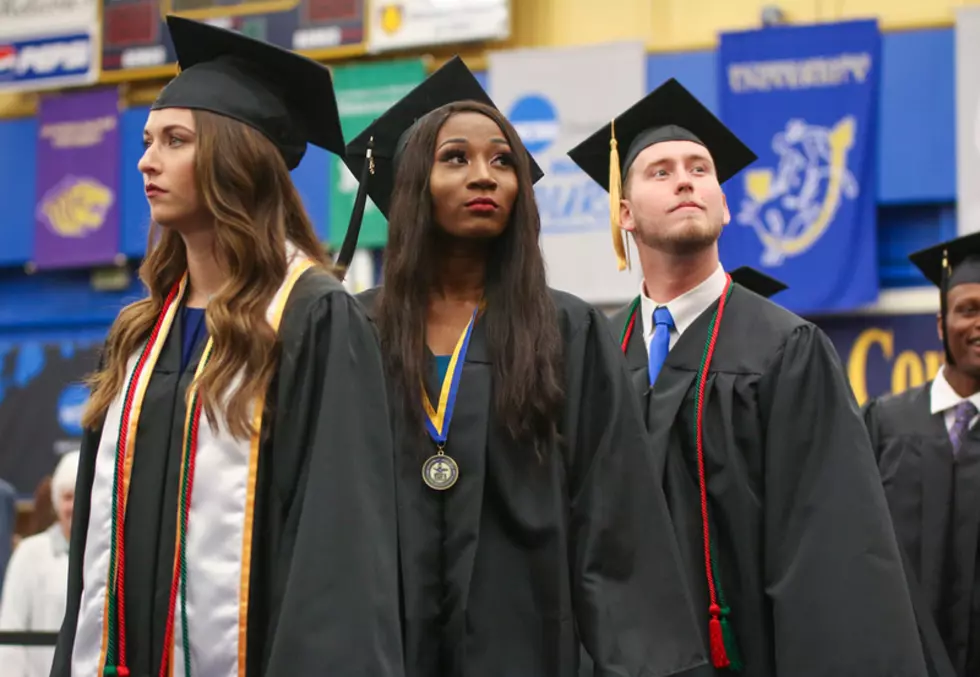 SAU Hosts Fall Commencements December 7
SAU
Southern Arkansas University is scheduled to recognize 125 graduate students and 170 undergraduates during three Fall Commencement ceremonies at 4 p.m., 6 p.m. and 8 p.m. on Friday, December 7, 2018.
According to a press release, all ceremonies will take place in the gymnasium at the W.T. Watson Athletic Center. The 4 p.m. graduation will recognize associates and bachelor's candidates from the College of Education and the College of Liberal and Performing Arts. The 6 p.m. ceremony will recognize associates and bachelor's candidates from the Rankin College of Business and the College of Science and Engineering. The 8 p.m. ceremony will feature students earning master's degrees from SAU's School of Graduate Studies.
All candidates for graduation should assemble in the Auxiliary Gym of the W.T. Watson Athletic Center no later than one hour before their ceremony start time. For more information about graduation, visithttp://web.saumag.edu/registrar.
The commencement speaker for the ceremonies will be Steve Dingman, SAU's 2018 Honor Professor, director of the online M.S. in Kinesiology and Coaching program and chair of Health, Kinesiology and Recreation.
Under his leadership, HKR as a department has maintained the largest undergraduate headcount of enrollees at the University. The programs in the department have earned accreditation by specialty area contents, which serve to enhance the reputation and caliber of the programs. The graduate program recently received national accreditation to become only the third online master's program to be accredited in North America.
In 2014-15, Dingman was honored with the Faculty Excellence Award for Service. He currently serves on numerous department, college and university committees and is a national program reviewer for the United States Center for Coaching Excellence and the National Committee for the Accreditation of Coaching Education.
Dingman has taught numerous undergraduate and graduate courses while at SAU including Organization and Administration, Measurement and Evaluation, Sport Administration, and many other courses related to Recreation, Fitness and Health. He is currently the longest-serving department chair at SAU. He received his B.A. from Peru State College in Nebraska and his M.Ed. from SAU.
More From Good Time Oldies 107.5