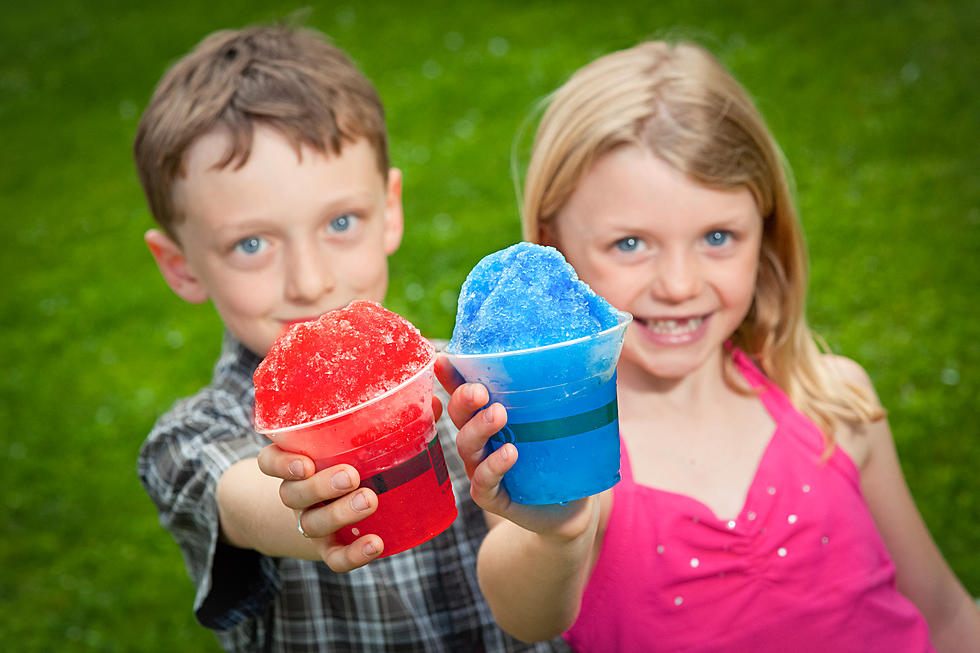 Cool Down With Delicious Snow Cones in The Texarkana Area
Getty Images/iStockphoto
It has happened, we have hit the dog days of Summer. Temperatures are nearing triple digits and the heat index is 109 to 111. Now is the perfect time to cool off with a snow cone and there is a location near you. Here is a list of snow cone huts in our area.
Texarkana
Southern Tropics Shaved Ice - located at 116 East 35 Street in Texarkana, Ark. is open from noon to 9PM Monday - Saturday and Sundays  2PM to 9PM.  
Wake Village
Wake Village Shaved Ice - located at 800 N. Kings Highway in Wake Village open 1PM - 9PM Monday, Tuesday and Wednesday. 1PM to 8PM Thursday, Friday and Saturday and Sunday open from 1PM to 9PM. Call  (903) 278-8174 for more information.
Nash
Shaved Ice Express at 1431 North Kings Highway in Nash right beside Wright's Body Shop. Open Monday-Saturday 11AM-6:30 PM  and they also serve hot food too! (903) 244-1167
Ashdown
Angie's Tropical Sno at 540 W Locke St. in Ashdown, Ark. Open 7 days a week. 2PM to 8PM. Call them at (870) 571-9772
Out and About 
Kona Ice of Texarkana - This one is mobile and you'll see it in different places. If you'd like to know where it is or like to schedule it for an event or fundraiser just give them a call at (903) 293-0123. On Twitter @konaiceoftexarkana 
If you know of one that isn't on my list be sure to let me know and I'll add them. Just email me at Lisa.Lindsey@townsquaremedia.com
Inside Amazon: A Detailed History of America's Biggest Online Retailer
Stacker
compiled a list of key moments in Amazon's history and its current business from a variety of sources. Here's a look at the events that turned an online bookstore into a global conglomerate and a self-made entrepreneur into the world's second-richest man.
Here Is How To Blur Your Home On Google Street View
More From Good Time Oldies 107.5